Finding content writing jobs is challenging for writers who forge a path through hard work and persistence. It's not an easy path to develop but possible as long as you maintain the proper mindset. There's plenty of competition, but with the right tactics, it's possible to stand out. Consistency, combined with a focused personal branding effort, opens new doors.
As the world changes with COVID-19 wreaking havoc, most opportunities will be remote writing jobs. Therefore, getting content writing jobs is only partially about your interview skills. It's more about how you build a brand that showcases your work.
You have to start small to build a portfolio and then work your way up the ladder.
How Do I Get a Job in Content Writing?
Getting your first paying job as a content writer can seem daunting. It takes fearlessness to put your writing out into the world.
That's part of the process. The first step?
Build a portfolio.
How to Build a Writing Portfolio
Many tools make building a writing portfolio easy.
Let's take a look at a handful that are free or cheap:
1. WordPress
2. Journo Portfolio
3. Clippings.me
4. Contently
WordPress

Building a writing portfolio on WordPress is easier than ever. With limited technical knowledge and ability, you can create a fully-functional portfolio site on WordPress in a few days.
The best thing about building on WordPress is you can do it 100% free. There are plenty of free themes available that are beautiful and functional out of the box. If you can code, you can turn these free themes into the website you envision with minimal work. As with any other publishing platform, you can also spend a few bucks on upgrading. These upgrades include premium themes, custom plugins or widgets, and font packages.
It's my recommendation you build a portfolio on WordPress because you can fully control the look, feel, and experience for your readers.
Journo Portfolio

Journo Portfolio is another reliable option for writers who don't want to spend too much time building a custom site.
It has some pre-built themes that aren't bad and are customizable with drag-and-drop widgets. You're able to showcase your work for free and create custom headers to separate the work you did for different clients. To get a custom domain name or access the other more in-depth features, you have to pay for a subscription.
Clippings.me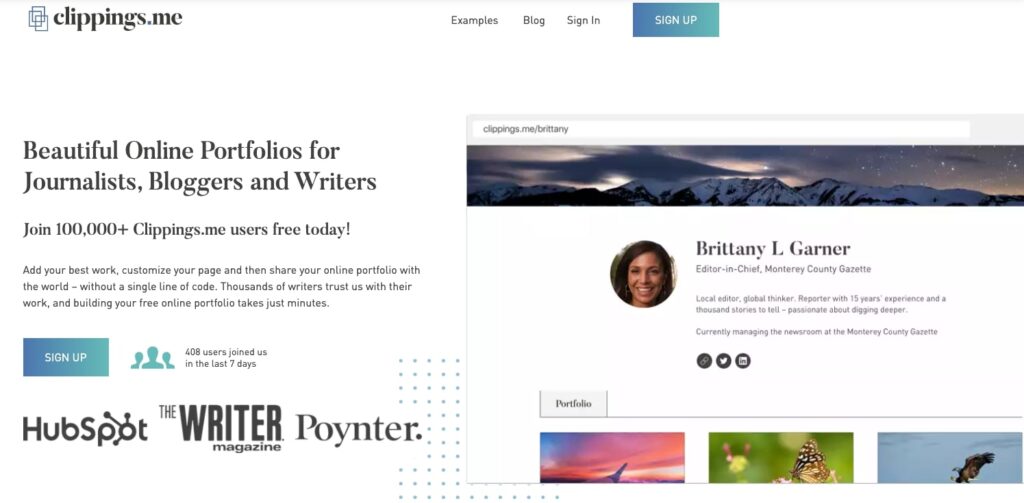 Like Journo Portfolio, Clippings.me has a free version allowing you to display a small number of clips for free. The standard layouts they provide are clean, user-friendly, and fully mobile-responsive. You can use a custom domain for a small fee and drive your readers straight to that URL.
Contently

Contently differs some from the platforms mentioned in this list. It's a holistic content marketing platform, not just a place for you to house content.
You can promote content to grow your audience on Contently, also. That audience you build from Contently helps you drive more results, whether building more traffic or finding your first writing job. As you're building a portfolio, you don't only have to write for free.
It's also possible to make a few bucks writing for platforms that pay by the article. These platforms provide you with an easy way to get comfortable with the process of becoming a paid content writer.
Let's check out a few of them.
Content Writing Websites for Entry Level Writing Jobs
Several platforms are worth considering to land a few entry-level content writing jobs and get comfortable with the process.
Here they are:
1. Express Writers
2. Verblio
3. Scripted
Express Writers

Express Writers has a good reputation as a platform for younger and inexperienced writers to get started. The company actively solicits opportunities from businesses, non-profits, and civic organizations across the country. These opportunities typically are available on a first-come, first-serve basis. Express Writers members claim these on the platform based on their interests and workload.
The client provides the voice they would prefer, word count expectations, primary SEO keywords, and copy points. The turn-around time and payment process are easy but don't expect to get rich. Most articles pay somewhere $20-$40 or so. Pay gets better as you start to prove yourself and get better opportunities.
Express Writers recently did a full overhaul of their website, and the experience there is much more streamlined and user friendly than previously.
Verblio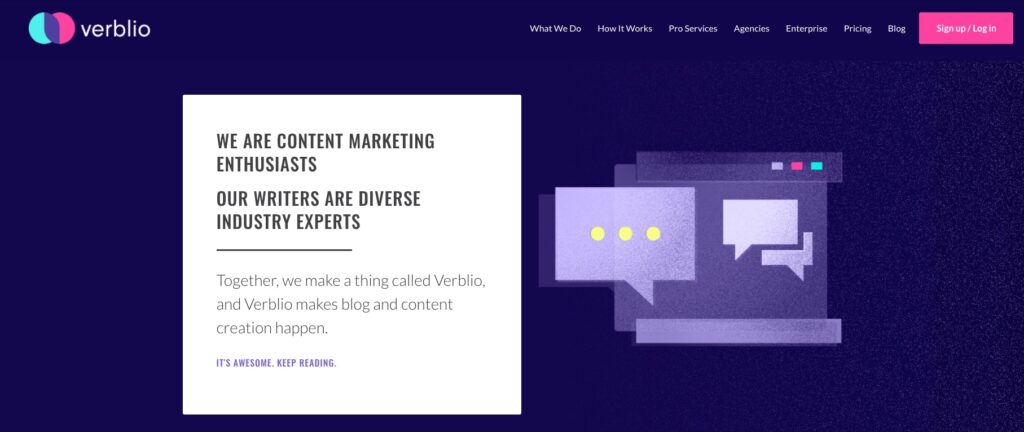 Verblio is a similar platform based in Denver, Colorado. The platform was initially called BlogMutt and underwent a rebranding a few years ago.
To write for Verblio, you have to complete a writing test and wait on that test results. A waiting list comes next. It can take a little while to get approved and find your first opportunity. If you must make a few bucks from your writing quickly, Express Writers has quicker turn-around times on applications.
Verblio's platform is similar to Express Writers. You must complete one test assignment so they can grade and evaluate your writing. Then, you have access to a variety of opportunities that you claim and write on.
Again, don't expect to get rich by writing for Verblio, but it's possible to make a few bucks here and there as you're starting to build out a portfolio.
Scripted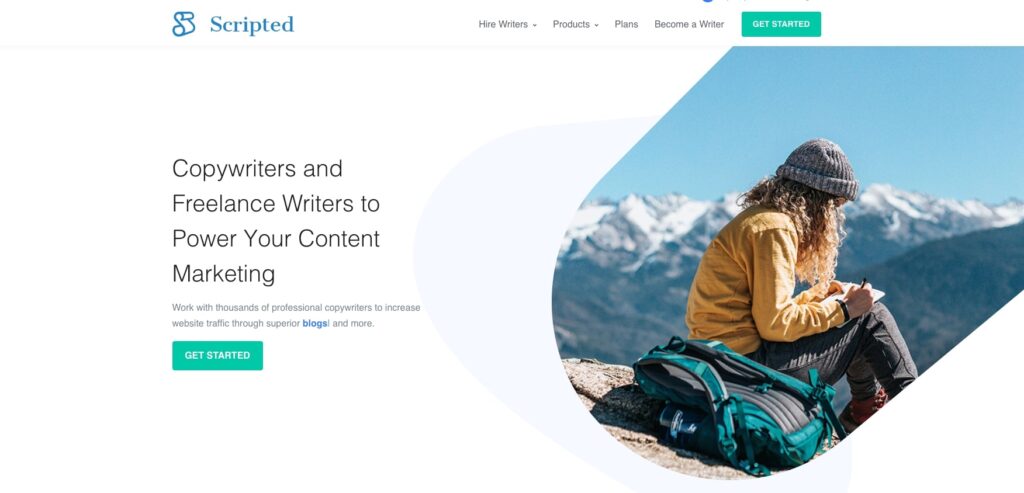 Of these three platforms, Scripted offers the best opportunity to make some decent money for your writing.
Their application process is fairly rigorous, and they're picky about who they allow to write. Even going so far as to ask you to pay an application fee of $19 to apply for the platform. Not a bad idea to do so. When you pay to apply, you show you're serious about doing quality work. Scripted works with high-end clients across industries and has a unique two-way platform. As a writer, you build a profile showcasing your best work. And, then apply for opportunities that companies make available by pitching how you would cover an article.
Companies can also contact you directly to hire you for a piece if they like your work.
Writers on Scripted can earn a couple of hundred dollars on an article once they have established a good reputation with clients. In the early going, Scripted is an excellent site to work for if you're looking for a reasonable return on your time investment. Once you've built a portfolio and are starting to support it with some paid work, the next step is to become active on LinkedIn.
Being active on LinkedIn is a great way to make connections in the writing community and show what you can do for potential employers.
Using LinkedIn as a Pathway to Entry Level Content Writing Jobs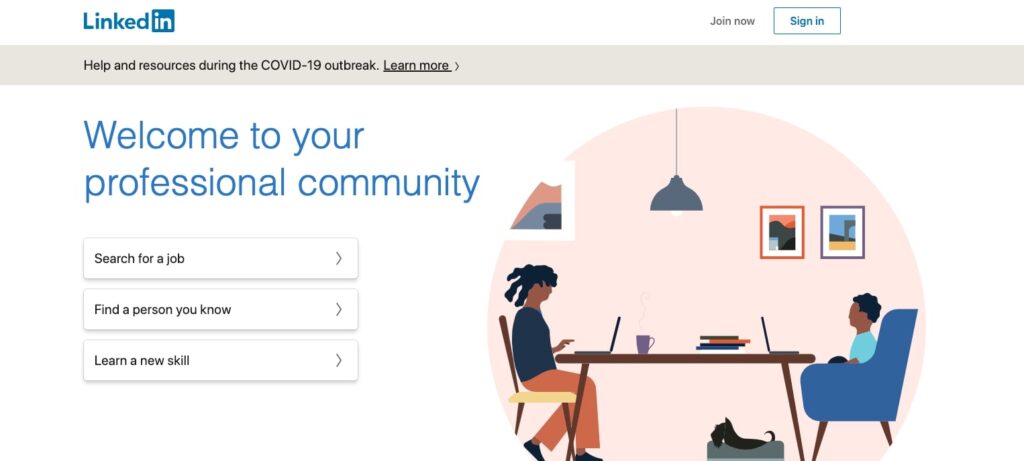 Sure, LinkedIn is a fine place to store your resume and apply for the occasional job, but it's much more than that. Some of the best copywriters, public relations professionals, and content marketers have built careers by establishing a strong LinkedIn strategy.
There are a few ways to be more visible on LinkedIn, which will help you land that first position:
1. Do some searches for writers who use the platform by creating content daily.
2. Take notes about how they structure their posts. More importantly, how they build a smaller community of like-minded folks within the broader writing community.
As you start to create content, collaborate with writers you meet on LinkedIn, and build a unique community, opportunities begin to happen organically.
People will ask you to write guest posts for sites, collaborate on larger projects, and who knows: Maybe even help you land that first paying entry-level gig!
One thing is for sure: If you don't take the opportunity to leverage LinkedIn to build your writing brand, you're missing out.
It has the most potential to transform what you can do in a writing career.
In Conclusion
So, to recap:
1. Build a portfolio.
2. Do a little paid writing with some established writing services.
3. Establish your presence on LinkedIn to build your brand in the writing community.
And, oh yeah, apply for jobs all along the way.
You may not get your first opportunity that pays the bills for a few months – or even a year.
But, it'll come if you're diligent about mixing in these three steps into your daily routine.