Building domain authority at scale is the fastest way to build your blog's traffic. It's also the quickest way to make a presence in the niche you have chosen. 
It takes some consistency and effort to build authority. This effort is well worth it.
There isn't a more important activity in the early months of your blog's life as part of your overall content marketing strategy.
How to Build Domain Authority
The core of building domain authority (DA) is link building. These links need to come from sites with a domain authority higher than yours.
There are a few ways to do this:
Pitch sites in your niche with a high domain authority to guest blog on their website.
Pitch sites in your niche with a reasonable DA and ask for a link back from their website to your site's specific article.
When you start with a domain authority of zero – which all blogs do – going with No. 1 is much easier than going with No. 2.
Guest blogging is a substantial time commitment, but it can pay huge dividends with the right approach.
How to Acquire Guest Blogging Opportunities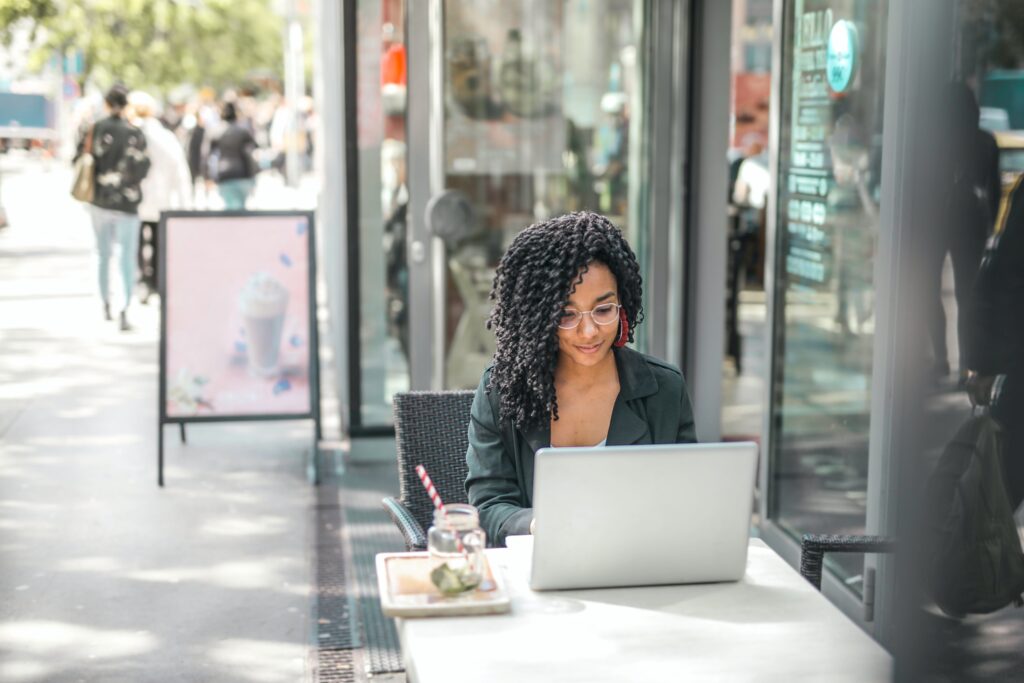 There are three essential elements to acquiring and developing guest blogs:
Know which blogs to pitch. Crawl first, walk second.
Write a quality pitch that provides tangible value. Develop a steady follow-up cadence.
Deliver a quality product that builds your brand's reputation.
Know Which Websites to Pitch for Guest Blogging
Knowing which blogs to pitch as you're building domain authority is vital.
Domain authority is on a scale of 0-100—all new sites with a 0. I know, how sad, right!? You're not a zero.
Only a select few – think Google, Facebook, and Twitter – achieve a 99.
It's rarified air for some of the world's most influential companies.
Every blog under the sun pitches high domain authority sites for guest blog opportunities as part of their content strategy. Sites with a domain authority of 80 or higher are overwhelmed with pitches daily.
Therefore, it's not worth your time to pitch them early in your blog's life. You have to learn how to crawl before you walk. Instead, pitch sites with a DA of 35-60.
Sites with a domain authority below 35 are mostly similar to your own. Pitching them for a guest blog won't provide the value you need in return for the work you would put in.
Blogs with a 40-60 DA are established, or growing.
They'll be more likely to accept your pitch. These blog owners need new content for their blog, for free, and don't receive as many pitches as sites with higher DAs.
There's plenty of mutual benefit available here. Once you have a few links under your belt from moderate DA sites, you can start walking and pitch websites with higher DAs.
Take it a step at a time.
Write a Quality Guest Post Pitch
The quality of your guest blog pitch to blog owners in your niche is paramount.
Many well-developed and well-respected blogs receive multiple pitches every day, so yours must stand out.
Elements of a Quality Guest Post Pitch
There are a few must-have elements for an email pitch:
Make it short and sweet. Get straight to the point.
First, introduce who you are and give a few contact details. It's a good idea to hyperlink your blog so the email recipient can quickly check out your online presence. I always hyperlink my name to my LinkedIn profile.
Compliment the recipient on their site. Be genuine. It's possible to come off as fake. Do some research and find an article you identify with and explain why you like it.
Get the ask out of the way. Ask directly if their site is accepting guest posts.
Provide social proof, including websites you have guest wrote for previously, and links to your published work. You're more likely to get a positive response when a site owner sees your articles on other sites.
Thank them for their time and let them know that you look forward to continuing a conversation. These people are very busy, and who does it hurt to be polite?
Sign off and move to the next email on your list.
A Sample Template for Guest Blogging Outreach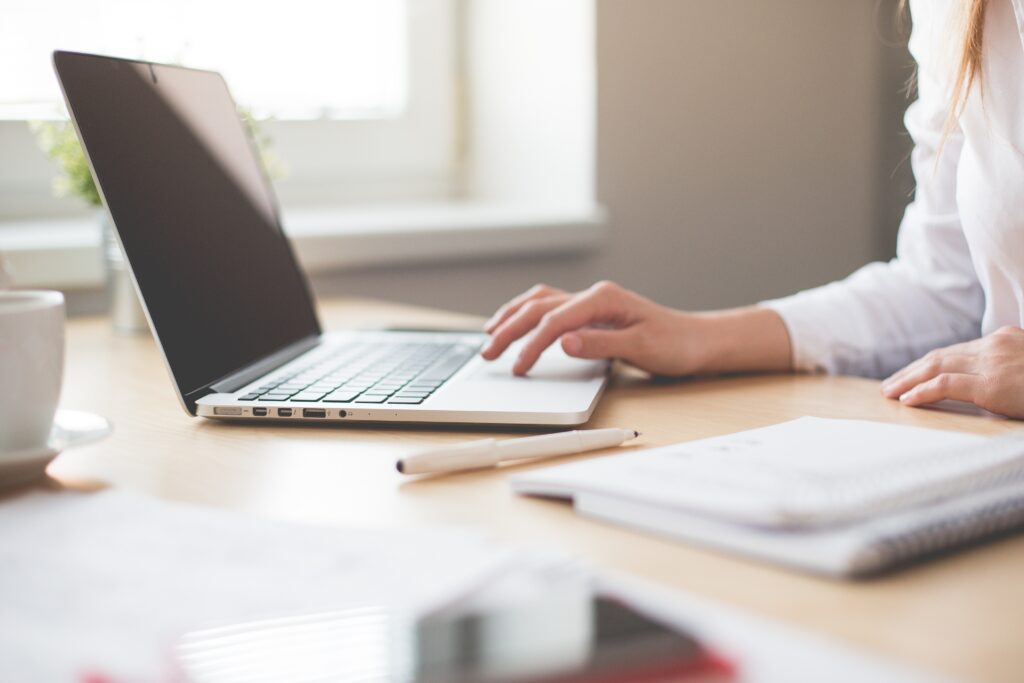 Here's a guest blogging outreach template you can use that's been successful for me (usually around a 50% open rate and 6-10% response rate):
Hello [Site Owner's Name],
I've been following [Site Name] for some time and have enjoyed your work. You guys have a wide variety of diverse perspectives, which is refreshing and engaging.
My name is Kris Hughes. I'm a Content Strategy Consultant who helps solopreneurs and startup founders build a powerful business engine on their websites through simple content strategies.
I was curious if you're currently accepting guest posts?
Here are a few topics I could write on:
First Topic
Second Topic
Third Topic
Here are a few of my previously published articles to check out if you'd like to get an idea of my style:
First Article
Second Article
Third Article
I'm open to other ideas if you have them. Any of these sound appealing?
Have a great day-
Your Name
Develop a Consistent Follow Up Cadence
Occasionally, you'll strike gold and get a quick response from a site you pitched for a guest blog. Quick responses are the exception rather than the rule.
Be prepared to follow up at least once if not several times to earn a response. It's good to follow up on the initial outreach email 3-4 days after sending the first email.
This email can be very casual. You're trying to move back to the top of the recipient's inbox, so they see your name more than once and are more inclined to check you out and potentially respond.
If you don't hear back after that second email, that's still ok.
Wait another week and send a final email. This one can be more direct.
Let the site owner know that you see mutual value in writing a guest blog for them and would enjoy the opportunity to work together.
Also, let them know that it's the last time you'll be emailing, and you'll remove them from your list if you don't hear back in a few days.
This approach instills some urgency in the recipient.
I've received several responses from these third emails.
It can be a little daunting to send them, sometimes, but nothing ventured nothing gained, right?
Deliver a Quality Product That Builds Your Brand's Reputation
Guest posts can be more valuable than articles you publish on your site due to the value they create. Therefore, it's vital to deliver a consistent, quality product that builds your brand's reputation.
Ensure every article you write for other blogs in your niche has the same quality and consideration of something published on your site.
Developing this reputation for quality makes it easier to win better, more impactful opportunities that help you rapidly build your domain authority.
Elements of a Quality Post
There are a few elements of a quality post to mention here:
It should be at least 1,500 to 2,000 words. Articles of this length are thorough and favored in Google Search rankings.
Make sure to use a site like Grammarly to double and triple check your grammar, spelling, and context before submitting a final draft to the site owner.
Don't send a version that needs in-depth grammatical editing.
If they need to make some contextual changes here and there based on their site's editorial policies, that's fine, but you want your submission to be as clean as possible.
If you're allowed to link back to your site in the guest post – make sure the link points back to a page you want to rank for a specific search term in Google.
Offer to share the published article on your social media accounts as an act of goodwill for the site owner to help them get more exposure for the post and drive traffic to their site.
This process is repeatable and proven.
It can help grow your domain authority incrementally over time.
Remember, you have to crawl some before you walk.
Ensure you're crawling in the right way, and the right direction and walking will quickly turn into a sprint toward high domain authority.