Every day, around the world, people ponder how to start a blog for various reasons. They're intensely passionate about a particular subject and want to share that feeling with the world.
They have a distinct viewpoint to share and want to build a community around shared beliefs.
They want to generate some income and make money blogging. Heck, maybe enough to someday replace the day job and grab some more freedom.
A good goal to have, right?
How to Start a Blog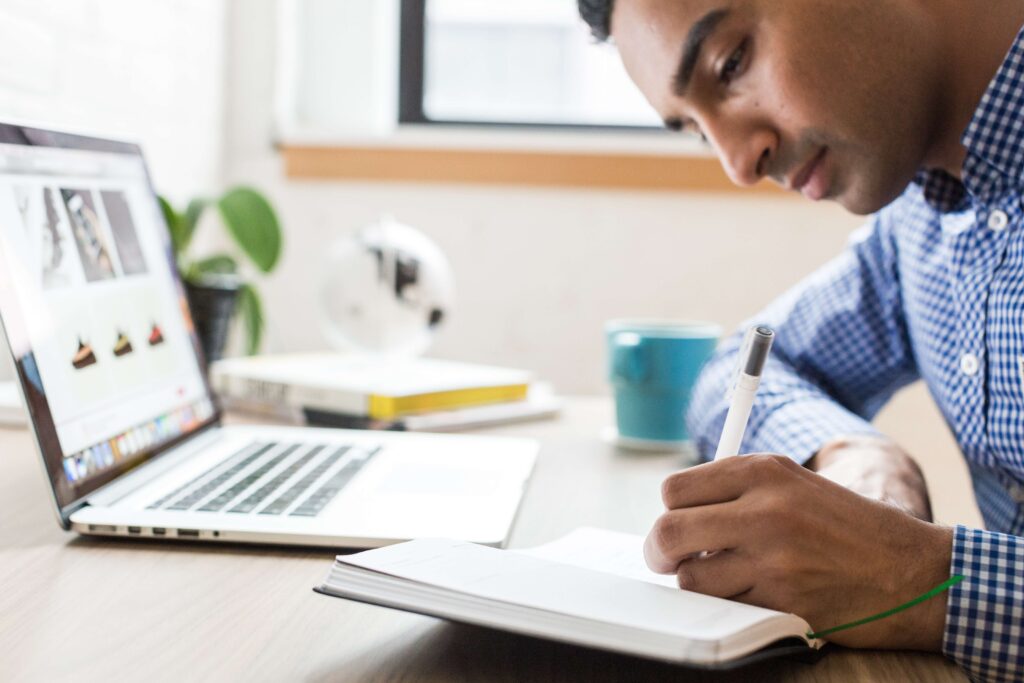 Choosing the blog niche you want to pursue isn't an easy process.
Determining long-term goals, and how those align with your knowledge base, helps identify exciting focus topics.
Will the topic hold attention for the long-haul?
There are few more critical questions to consider.
You'll pour over your blog topics list for a while, and that's fine.
Don't stress; it's natural.
It's a vital decision that will make your blog a powerhouse. Tough decisions require careful consideration, and there's some discomfort involved.
That's life.
No matter what, the topic you choose should be one you can write about with confidence and authority.
The #1 Thing to Know About Choosing Blog Topics
Authority in your niche just part of the equation. We're going to assume you're here to learn about how to make money blogging.
The constant, painstaking slog for organic traffic and making offerings to the Google gods can be brutal. There's no promise of instant riches in changing this mindset to something new.
Conventional wisdom discounts the inherent value of your time.
The world is saturated with passion project bloggers and trust us, the passion wanes when you're focused on one topic for an extended period.
Another dark "secret" is that passion projects are not profitable.
Identifying the right audience with a budget to spend, and scaling your blog like a business is profitable.
It's time to make blogging your friend, not an adversary.
Agree?
Let's dig in.
How to Discover Profitable Blog Topics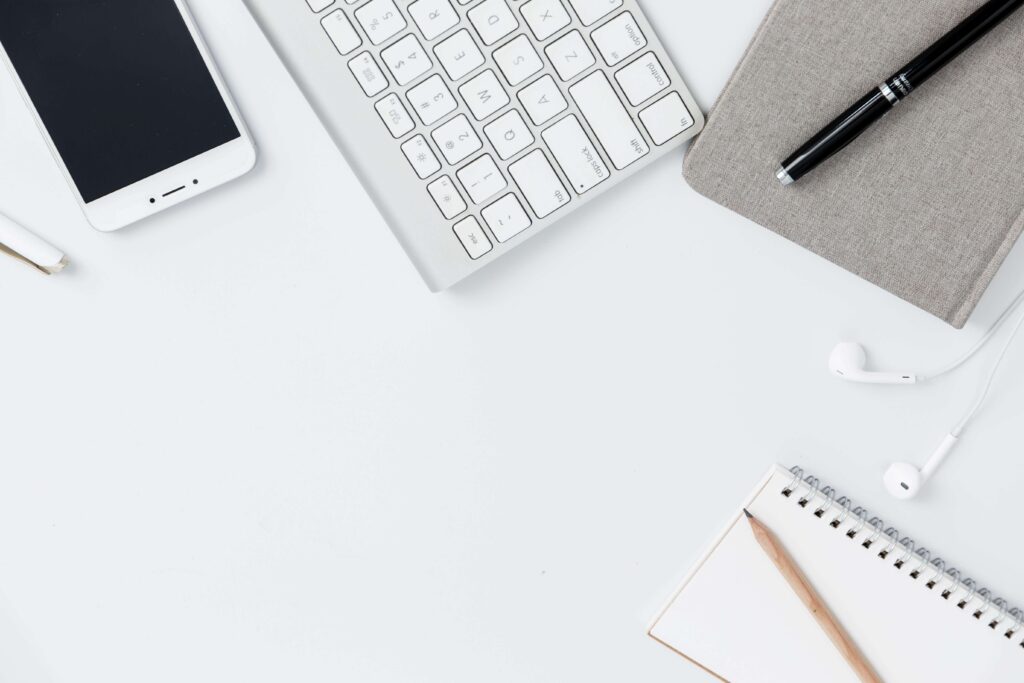 When considering how to start a blog with the right business mindset, you must think about:
1. The audience's expendable income and reader personas.
Does my target audience have an expendable income?
Would business owners be able to pay for 1:1 consulting services or other products I offer?
Am I a part of my target audience?
Who are my readers?
Why do I want them as evangelists of my blog and professional connections?
Do I have in-depth, profound knowledge about my main topic?
Can I use my professional network to promote my blog and help ignite its growth?
2. Demand for information related to the blog topic.
Are people searching for my keywords on Google?
How heavy is my competition?
Is the entry barrier low enough I can make some quick headway?
Using keyword tools, you can perform competitive analysis to determine what you're getting yourself into.
We'll take a closer look at that process a bit later.
First, let's look at how the best blogs establish reader personas and evaluate the competition.
How the Best Blogs Establish Reader Personas and Evaluate Competition
Establishing reader personas helps you determine how to start a blog. This process is vital, given you're going to be writing on a handful of blog topics.
You'll outsource most of your content to freelance writers as one of your content strategy's core practices.
Establishing Reader Personas When You Think About How to Start a Blog
To uncover reader personas, you first need to consider: Am I part of the audience for whom I'm writing?
If the answer to the question is no, take a step back and reconsider your blog topics.
If the answer is yes, great. Full speed ahead!
Next, it's time to sketch out the perfect reader of your blog.
There are a few things to consider, including demographics, psychographics, and audience behavior, as you start to build a blog.
Demographics, Psychographics and Audience Behavior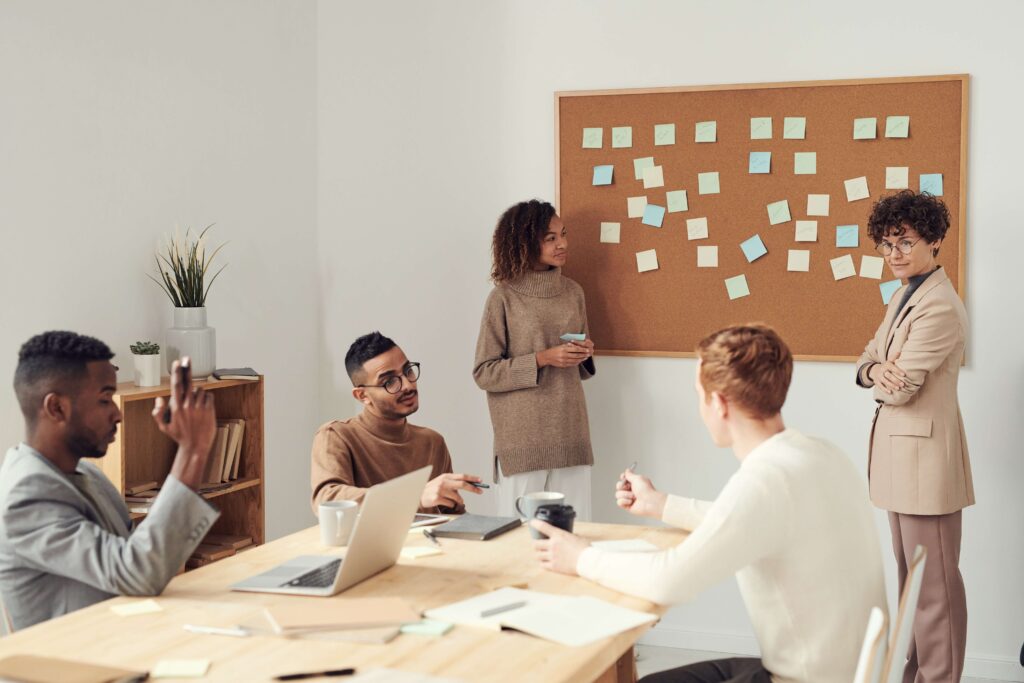 Let's tackle these together, one-by-one:
1. Demographics – Demographics are statistical data describing characteristics of a population, such as:
Age
Gender
Income Level
Ethnicity
Religion
Number of Children
Martial Status
2. Psychographics – Psychographics is the study of consumer lifestyles to create a detailed customer profile.
To understand psychographics, you'll need to understand what people want to know about your blog topic and how knowledgeable they are about your niche.
You also need to know why they are visiting your blog.
Is it casual interest, or direct intent, perhaps related to their work or business?
3. Audience Behavior- How does my target reader behave?
Human beings don't always act predictably.
Therefore, we need to identify personas to understand what they want and not just go by what data shows.
To complete an audience persona, you first need to see how their behavior aligns with whom they appear to be.
What type of content do they like?
What kind of information convinces them to act?
Does this match up with whom they seem to be on the surface?
When you help someone reach their goals, you'll find a casual reader becomes a passionate follower.
Passionate followers become evangelists.
Evangelists are the best marketers available. They're free!
When your blog's audience is full of evangelists, the sky's the limit!
How Blogging Websites Evaluate Audience Budget
With developing evangelists becoming the goal, it's you have to target people with money to spend.
With some work, these people are not hard to find.
Given over 2.7 billion people in the world use Facebook, it makes sense their Audience Insights tool would be a fantastic (and free) place to do audience evaluation.
To enter Facebook Audience Insights, visit this page.
Facebook Audience Insights helps you do a deep dive into demographic, psychographic, and behavioral factors to pinpoint your audience.
The goal is to differentiate a "hobby blog" audience from an audience that's information-hungry and ready to spend to build a business.
How Do I Know My Blog Topics Are Business-Focused?
To evaluate a hobby niche versus a business niche, let's look at gardening versus commercial landscaping.
To start, input gardening In Facebook Insights under interests and select 18 to 65+ as the age range to narrow the initial audience of 150-200M people. You'll see that adding that variable has decreased our total audience from all of Facebook to 30-35M people in the United States.
From the graphs, you can see that 72% of people who like gardening are female and there's an equal distribution among age groups.
As you can see, gardening bloggers are likely females of all ages.
Given this, there would be substantial competition trying to make money blogging in this niche. It would be a long road ahead. If you're willing to write about it for years, daily, and follow conventional blogging wisdom, you could make a few bucks.
What if we changed the mindset and took a look at landscape architecture?
Search for landscape architecture as an interest.
See how much smaller the niche is!
With this search, you can see there are five-to-six million people in the US interested in landscape architecture.
It's a safe bet some of these folks are professional landscape architects (with money to spend), who would love to secure your services as a consultant to help them develop their content strategy.
See where I'm going?
Remember You're Trying to Create Evangelists
Your niche's money-earning potential has to be front-of-mind.
How can you create an audience that's ready to spend money to improve their lives?
This mindset sets your blogging efforts up for success before you start to evaluate the demand for the niche, and think about how to start a blog.
The next step is creating content that's appealing to your evangelist persona in the more focused niche.
What about the content will encourage them to share it, engage with it, and buy what you're looking to sell?
Eventually, you're going to want to package content to sell to the audience you build, and asking these questions helps you determine what it should be.
How to Scale Growth With Your Professional Influence
Throughout your professional career, you have built a network, and within it, influence given your experience, skillset, and accomplishments.
Therefore, the nature and makeup of this network will help determine how you leverage it.
First, consider what unique value you can provide when you decide how to start a blog. Approaching outreach with this mindset can lead to success.
It's always about the value you can provide, not the value you want to receive. And, with this selfless mindset, you're sure to earn the return you seek from your content.
In summary, who among your connections would be open to establishing a mutually beneficial relationship?
Get to work contacting these folks! This outreach is a huge first step!
Hint: Pursuing a consistent LinkedIn strategy is a great way to build and nurture this professional network!
How the Best Blogs Perform Guest Post Outreach
It's great to reach out to LinkedIn connections to see how you can work together, but, it's also impactful to identify high-domain authority blogs that allow guest posting.
Early on, the content on which you'll focus is guest posts that drive high domain authority backlinks back to your website.
For a step-by-step outline of the guest blog outreach process – including free templates to write your emails – check out our in-depth articles on content strategy and content marketing strategy.
Evaluate the Demand of Your Blog Topics
The easiest way to gauge market demand for an idea is to use a keyword research tool like Google Search Console or Ahrefs.
Here are a few benchmarks to consider when evaluating the competition level of a keyword:
First, the keyword difficulty of the keyword you're researching should be 35 or less.
Second, the Global Search Volume of the keyword should ideally be 5,000 or more.
There should be at least one result on the first page of Google rankings for the keyword with a domain authority of less than 30.
The Search Engine Ranking Page (SERP) for the keyword should have seen movement in the last six months. If new pages aren't breaking into the first page with some level of consistency, this could be a red flag.
Lastly, all of the pages in the SERP should have domain authorities less than 65.
It's a perfect (and rare) scenario if all five of these variables are true.
If you're hitting three of the five variables, you're golden. Therefore, you can have some confidence you could rank on Page 1 of the SERPs within a reasonable amount of time.
How to Evaluate Keywords for Your Blog Topics
Using Google Chrome, the Ahrefs SEO Toolbar is a great way to evaluate the domain authority of websites as you research how to start a blog.
We recommend Ahrefs, as it's one of the best tools to use. Ahrefs offers a 7-day trial for $7, which is worth it for the data you'll have to evaluate your niche.
Let's do some research on the keyword, things to write about.
Here's a screenshot from Ahrefs:

Let's evaluate this term based on competitiveness:
17 Keyword Difficulty – Great! – It's well under 40, so that's a positive.
5.5K Global Search Volume – Great! – It's over 5,000 global search volume!
A solid start.
Now let's go to Google and do a search: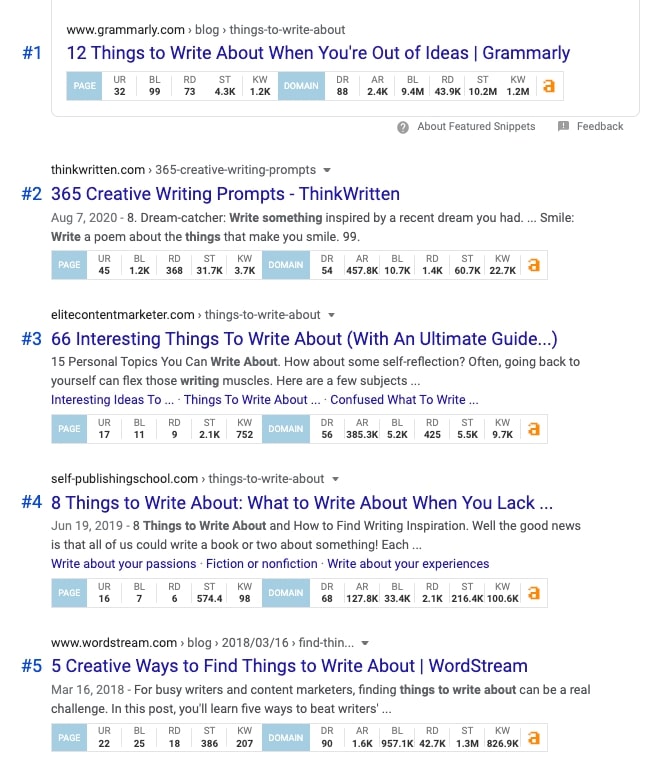 What the Data Is Telling Us About Your Blog Niche
Now, this looks promising!
These are the first five listings in Google rankings for the keyword. Two of the four listings have a Domain Ranking (Authority) of less than 60, and and two are higher than 80.
Not bad.
This keyword is something you could structure a blog topic around.
Once you've identified your main keyword, click on "All Keyword Ideas" on the left sidebar in Ahrefs, and it will pull back all other keywords related to your search: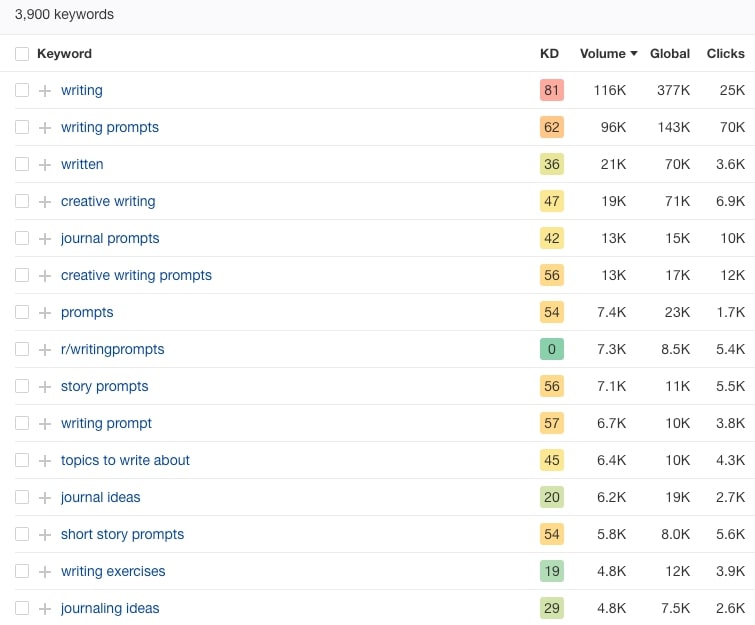 Evaluating these keywords in the same way you evaluate the primary keyword is the next step. It's great to have multiple keywords to use in your articles to position as well as possible for Google search, and earning organic traffic.
These secondary keywords are called Latent Semantic Index (LSI) keywords or semantic keywords.
We'll cover this in greater detail in future articles.
Doing Your Due Diligence When Starting a Blog Will Pay Off
Doing due diligence to determine the topic of your blog and the articles you write is just the beginning of the journey.
Content strategy and content marketing strategy are vital to ensure the content you create gets traffic.
Once you've established steady traffic, taking the right steps to make it work for you comes next.
You're here because you want to make money blogging, and we're here to help with the journey.
Are you looking to move a little faster?